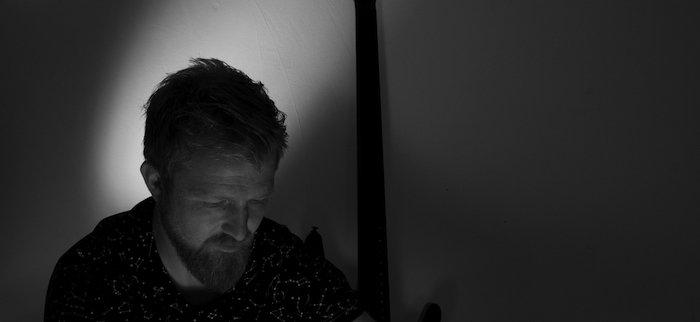 photo by Sam Slater
stillefelt is:
Percy Pursglove - trumpet
Thomas Seminar Ford - guitar & electronics
Chris Mapp - bass & electronics
Innovative bassist and electronic improvisor Chris Mapp is to release the debut recording from his new ambient trio Stillefelt, alongside the launch of a Birmingham edition of the renowned Norweigian Punkt Festival in the city in spring 2020.

Following the success of Mapp's 2017 double release on Stoney Lane Records with his band Gonimoblast, featuring Maja SK Ratkje and Arve Henriksen – garnering acclaim from The Guardian, The Wire, BBC and UK jazz press - the Stillefelt debut is a dynamically quieter response to Gonimoblast, featuring Mapp on bass and electronics, trumpter Percy Pursglove and guitarist Thomas Seminar Ford Stillefelt – 'quiet field' in Norwegian – hints at its inspiration, with undulating electronic soundscapes blurring the lines between each instrument's voice, but still with their acoustic qualities at its heart, uniting three of Birmingham's most distinct voices for the first time.

Recorded live in spring 2018, the album uses material composed by Chris as starting points, destinations and waymarks to create free flowing improvised narratives, with liberal guitar effects pedals and audio processing creating sound beds for soaring trumpet and guitar lines over hypnotic grooves. Having already played the Manchester Jazz Festival and Birmingham Symphony Hall this year, Stillefelt end 2019 with a four-day residency at the wonderful Birmingham venue Artefact, with a new set each day between 23rd-26th October, the music constantly evolving in new directions throughout the four days. Featuring original artwork from artist Tom Tebby, and limited to just 500 copies.